Those crazy, witch-hunting Dems are at it again...


Just last night, four Trump supporters were escorted by security from a Baltimore Oriole's game for displaying a 'Trump 2020' banner during the game.


After the banner was unveiled, the entire stadium started chanting, "Take It Down", and people began to act violently and throw objects at the Pro-Trumpers.


The banner was only up for a mere 10 minutes before police and stadium officials forced the Trump supporters to remove the banner, then forcefully removed them from the stadium.

According to the stadium's policies, no banners can be hung anywhere that would obstruct other fans' views of the game, but this was not the case, as shown below...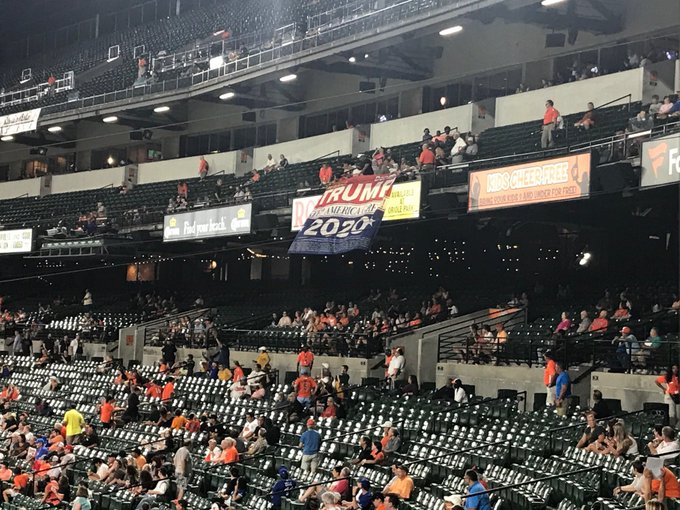 The identities of the four supporters were not released to the public for their own safety.

What do you think? Are the Dems really this desperate to silence us? Let me know in the comments!

Together, we can Keep America Great...


Dan
Author
FamTeeWorld
P.S. These summer nights are going to start getting chilly fast, so stay warm while supporting Trump with our brand-new MAGA Hoodie!