At President Trump's re-election rally yesterday in New Hampshire, local Democrats arrived trying to ruin the party with signs and screaming. A loyal, red-blooded Trump supporter came to the rescue and destroyed their signs, but in the hysteria was confused for one of the libtards.

Hilarity ensued.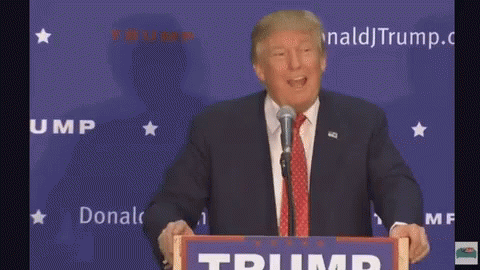 As expected, 45 stopped his speech, turned to the annoyance, and said, "That guy's got a serious weight problem. Go home. Start exercising. Get him out of here please. Got a bigger problem than I do. Got a bigger problem than all of us."

The mistaken Trump supporter was interviews after the rally and took it like a champ. Former lay enforcement officer and Navy veteran Frank Dawson told Fox News, "Everything's good. I love the guy. He's the best thing that ever happened to this country."

After seeing his mistake, good ol' Trump gave the supporter a call and left a voicemail apologizing for the mishap.

C'mon, how much more Presidential can you get?
What do you make of all of this? Let me know in the comments!

Together we can Keep America Great...

Dan
Author
FamTeeWorld
P.S. Are you a #WomanForTrump? Show your support with our exclusive MAGA Leggings!