President Trump has not stopped the battle against The Invisible Enemy and the media in the latest White House Press Briefing.

Here's everything you need to know in an easy-to-read, bullet pointed format to keep you updates while saving you time.

It's our duty to combat the fake news & inform our fellow AMERICANS on what's really happening. GOD BLESS AMERICA.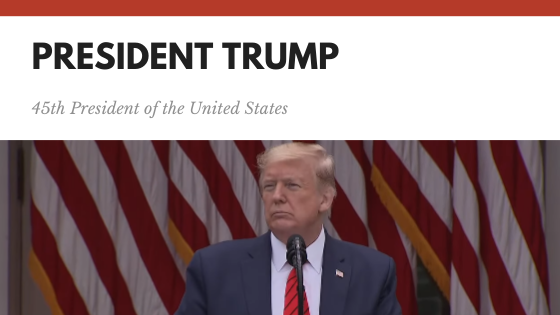 "I just want to make something clear, it's very important, vaccine or no vaccine we're back."
Tomorrow will be the 30th day since the White House released their guidelines for reopening America.


We are going to have a great transition into the fourth quarter.


He announced that most of the states have started to begin reopening under his supervision.


Going to be mainly focused on senior citizens and senior centers.


Today, Secretary Purdue and Ivanka Trump set up the "Families and Farmers Food Box Program", which will give $3 billion to help small farmers and provide food to Americans in need.
 
America is now having 350,000 tests per day.


A way America can effectively open is to have the development of treatments and vaccines.


At the NIH, scientists started to conduct the first vaccine trial on a candidate on January 11th.


NIH and the HHS have been working with a private industry to evaluate more than 100 potential treatments.


The Drug Administration has safely approved 130 therapies for active trials.


Administration is giving around $10 billion to support a medical research effort.


The next stage of medical initiative is called "Operation Warp Speed".
 

Working with different countries for scientists and doctors on r

oughly 100 vaccine candidates from around the world.


Everything will be made and manufactured in the U.S.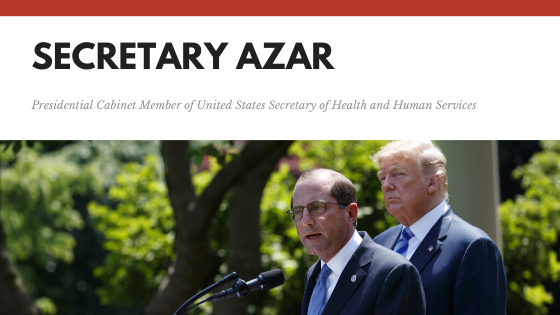 The team behind "Operation Warp Speed" includes:

Dr. Peter Marks of the FDA for vaccines
Dr. Janet Woodcock for therapeutics
Dr. Bruce Tromburg of NIH for diagnostics



HHS and DOD announced this week that there are new contracts to make hundreds of millions of needles and syringes in America.


The President and the team will ensure when the vaccine is discovered, it will be affordable to the American people.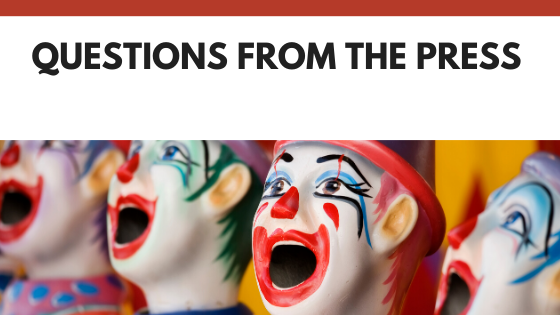 Question from the Press: "When you said, 'Vaccine or no vaccine we will open up again," What did you mean by that?"
PRESIDENT TRUMP:
Believes there will be a vaccine in the near future.



If the virus ever flares up again, he is determined to get rid of it as soon as possible
-----
Question from the Press: "I heard that the vaccine typically would take 12 to 18 months to develop. What makes you think this will work at the speed you are convinced the vaccine will be discovered?"
PRESIDENT TRUMP: 
The journey of trying to find the vaccine started in January, so from then to almost the end of the year should be a perfect time to have a vaccine.



Private companies and the government has been working togehter on the vaccine.
-----
Question from the Press: "Is there a global competition to develop this vaccine like France develops the first, will they share it with us?"
PRESIDENT TRUMP:
France will potentially give it to our country.



Says he is allies with countries and not allies with others, but will work with them despite their disagreements.
-----
Question from the Press: "Do you have a problem that any concerns about the Abbotts tests, given some of the new numbers that have come out about it?"
PRESIDENT TRUMP:
Supports Abbotts tests.



If you are unsure about the test, you can retake it to reassure if it's positive or negative.
-----
Question from the Press: "What happens if China becomes the country that develops the vaccine? Will the U.S still have access to that vaccine?"
PRESIDENT TRUMP:
"I would say the answer to that would be yes."
-----
Question from the Press: "Why are some of you wearing a mask and why are some of you not wearing a mask?"
PRESIDENT TRUMP:
All of the people who walked in with me have been tested.


We are outside in the Rose Garden getting fresh air.


We are separated enough for us to be as safe as possible.



He gave them the option to wear the masks or not.
-----
Question from the Press: "Would a U.S vaccine be available to the rest of the world at an affordable rate?"
PRESIDENT TRUMP:
Says everyone is looking for the vaccine, the last thing that would be on their mind is profit.
-----
Question from the Press: "It has been three months since you have signed the China trade deal between what's happened with Coronavirus and the lagging agricultural purchases. Are you at any point considering reimposing additional tariffs on China or tearing up the deal in any way?"
PRESIDENT TRUMP:
"I don't want to talk about it, but I can say China is buying a lot of our product but the trade deal, the ink was barely dry when this came in from China, so it's not like we're thrilled."
-----
Question from the Press: "The death is at about 86,000 Americans. Do you think that is accurate, or do you believe it is higher than that?"
PRESIDENT TRUMP:
"One death is too many"
He does not know, and he assumes it is correct.


Claims the China should've stopped it.



186 countries are now affected by this pandemic, and now Russia is being hit hard by the virus.
For a limited time, we are offering BUY 1 GET 4 FREE of our brand-new "Patriotic Face Shields!"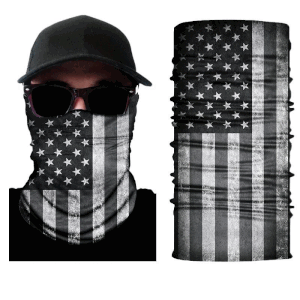 Thank you for reading,
GOD BLESS AMERICA



Greg
Author, Patriot | FamTeeWorld