President Trump is back in the public eye after a few weeks of hard work to help the American people persevere through the Coronavirus pandemic.

Recently, he held a press briefing providing crucial updates, so the team at FamTeeWorld recorded the important snippets to keep fellow Americans like yourself updated on the TRUTH. 

Here's what went down...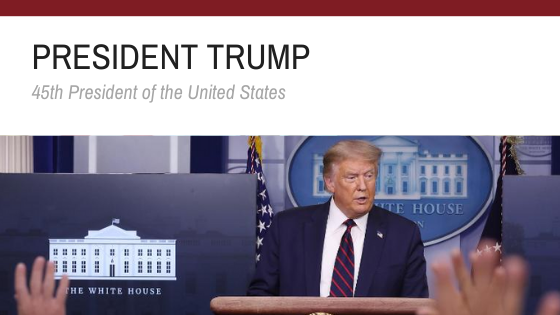 Yesterday's announcement contained of ways to help protect nursing homes.



A political team approached Trump this afternoon and laid out plans for the convention in Jacksonville, Florida 

Due to the flare up in Florida, President Trump decided to cancel and the GOP convention will begin in North Carolina for Monday



Homeland Security and other law enforcement agencies helped clear the mob in Portland which Trump thanks them for doing so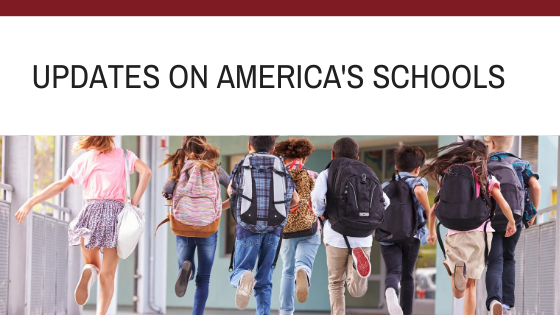 The American Academy of Pediatrics released guidance that suggests how schools should reopen 


"The lengthy-time away from school and associated interruption of supportive services often result in social isolation, making it difficult for the school to identify and address important learning deficits as well as child and adolescent physical and sexual abuse, substance abuse, depression, and suicidal ideation. This can place children and adolescents at considerable risk of morbidity and mortality beyond the educational impact and social impact of school closures. There's been a substantial impact on food security and physical activity for children and for families." - The American Academy of Pediatrics 
The National Education Association stated despite the massive efforts of educators during the pandemic, online learning has never been an effective replacement for in-person learning and support


A study says, due to schools closing, the average student will begin the school year roughly 35% behind in reading compared to the regular school learning experience. More than 50% behind in Mathematics 


Learning loss will probably be greatest among low- income black and Hispanic students 


70% of students receive mental health services through their school

1 in 5 reports allegedly having to due with child abuse 



When children come in contact with the virus in most cases they have very minimal symptoms or none at all 


99% of Coronavirus hospitalizations are adults 

99.96% of mortalities are adults 



Asking Congress for $105 billion to be sent  schools as part of the next coronavirus relief bill 

Funding will support mitigation measures: 

Smaller class sizes 
More teachers and teacher aids 
Repurposing spaces to practice social distancing and wearing masks 

This is in addition to the $30 billion already made for schools and universities earlier this year some is distributed and some are not 


If schools cannot open, the money should go to parents to send their child to public-private charter religious or home school of their choice ( the money should follow the student ) 

5.6 million parents will be unable to return to work if schools do not reopen this year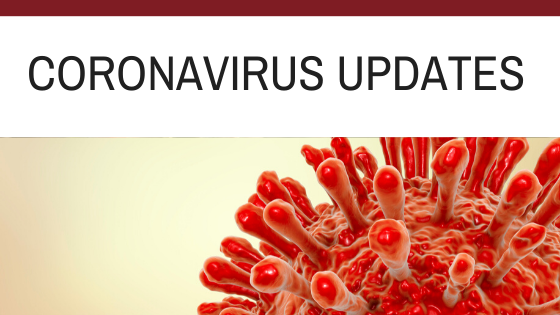 30,000 federal personnel deployed in the states 


PPE update; Trump's team are in close communication with governors and states will initially send supplies
 
Distributed more than 51 million tests 


This morning President Trump spoke to Putin and says Russia is having a difficult time with containing the virus


Trump spoke with the Crown Prince of Saudi Arabia they're doing well, having some difficulties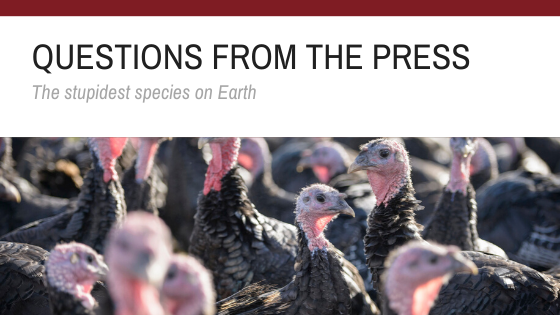 Question from the Press: "On the convention, were you simply not convinced that you could not keep people safe at the convention?"
President Trump: 
Felt it was wrong to do so because of the number of cases in Florida 

Says the virus comes quickly and ends quickly 

Wants to have the country back which includes having great job numbers

Has great plans for the convention in North Carolina
----------
Question from the Press: "The Washington Post earlier today reported that one thing holding up the GOP Coronavirus bill is the White House asking that it includes language regarding the FBI building in downtown Washington DC. Is that true?"  
President Trump:  
Says he knows they want to have a new FBI building 

The old building which Washington is planning to rebuild was not set to have a high standard which they want to change that

Trump gave them advice saying you could rather move far away and closer to the Justice Department or tear down the old building and make it great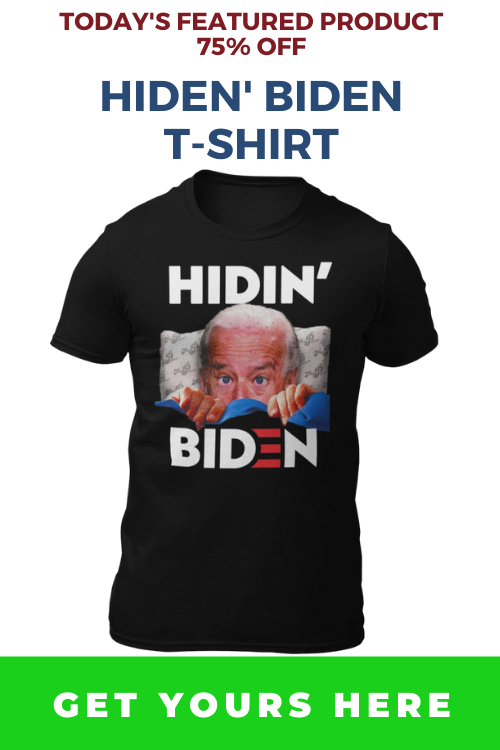 Thank you for reading,
UNITED WE STAND



Greg
Author
FamTeeWorld