In a string of recent tweets, President Trump continued his criticism of the Federal Reserve for slowing the American economy due to their interest rates from the central bank.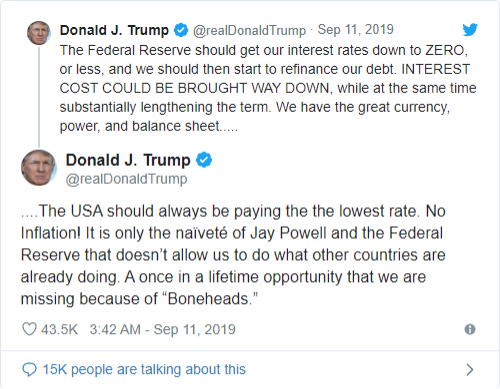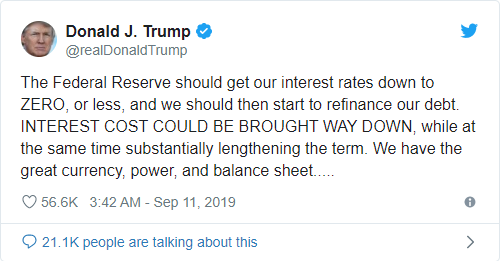 Although it is not exactly clear how the President will achieve this bold idea, the Treasury Department would more than likely have to be involved.

Theoretically, it would work great for the US government over years; cutting rates to zero or less would cheapen debt costs and coerce loan buyers to take loans from the government instead of private institutions.
----------
What do you think of 45's idea? Let me know in the comments!

Together we can Keep America Great,

Dan
Author
FamTeeWorld