The world was unprepared for the shocking tweet that President Trump sent out last night confirming that he and the First Last have tested positive for COVID-19.
Per usual, the Twittersphere & Mainstream Marxist Media are having a field day spreading lies & misinformation about the subject.
It is too soon to get all of the details, but I believe it is crucial to educate my fellow Americans on the facts of what has happened.
Please share this article on your social media so we can battle this fight against the Fake News.
It Is Unclear How It Was Contracted
Many media outlets & talking heads are pointing to Hope Kicks, a political advisor serving as senior counselor to the President.
She was tested positive earlier, and as a precautionary measure, the President was tested as well. 
It's very difficult to track COVID sources, so if you hear CNN or any other communist networks placing the blame on Ms. Hicks, it's false.
The truth is we may never know who infected the President, but in the grand scheme of things, it doesn't matter.
There Are No Serious Symptoms
The media is spreading misinformation like wildfire about the President's health being life-threatening, when in reality, they both are only experiencing mild symptoms.
FLOTUS tweeted just a few hours ago that she is feeling mild symptoms, but is otherwise feeling food.
POTUS is experiencing a low-grade fever and some level of fatigue, but is still conscious and stable.
 The President's doctor has been administered a single 8 gram dose of Regeneron's antibody cocktail along with vitamins.
POTUS Has Been Transferred to Walter Reeds Hospital
Again, the media is throwing gas on the fire by reporting this in a fashion that he is in serious decline, when he certainly is not.
The only reason why he is going there is by recommendation of the President's physician out of abundance of precaution.
Although he will be staying for a few days, President Trump will continue his Presidential duties & is remaining in good spirits.
Nobody Else on the Campaign Is COVID-Positive
Press Secretary Kayleigh McEnany & Vice President Mike Pence along with their respective spouses and the President's children have been tested for COVID.
☑ All of their tests came back negative.
For the time being, that is all we have.
Although the situation is rapidly evolving, it is has been less than 24 hours since the story broke, so we're working with what he have.
Be sure to subscribe to our newsletter to stay up-to-date on the latest with President Trump's COVID situation.
We all know he will pull out fine, we just want to keep you informed with the truth.
God Bless America, and God Bless President Trump.

Greg, Author
FamTeeWorld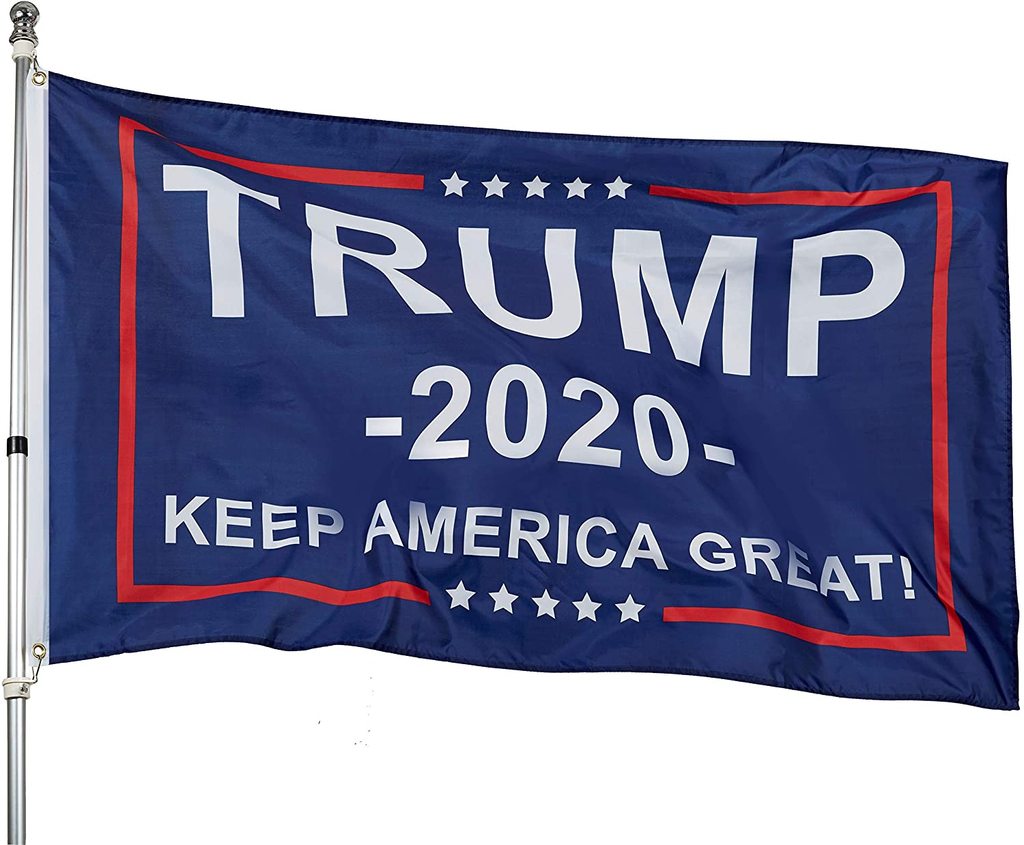 Trump 2020 Flag
$50.00
$12.99
Wave your flag and show your support for President Trump!