This past Friday, Iraq War Veteran U.S. Army Staff Sgt. David Bellavia was awarded the Medal of Honor by President Trump.

He claimed the experience to be "unbelievable" and was immensely grateful for the president to allow him to include his team in the ceremony.

Former Staff Sgt. David Bellavia is the first living Iraq war veteran to be given the medal of honor, and rightfully so. He saved his platoon during the Second Battle of Fallujah in 2004. This is widely considered the bloodiest conflict for the USA since Vietnam.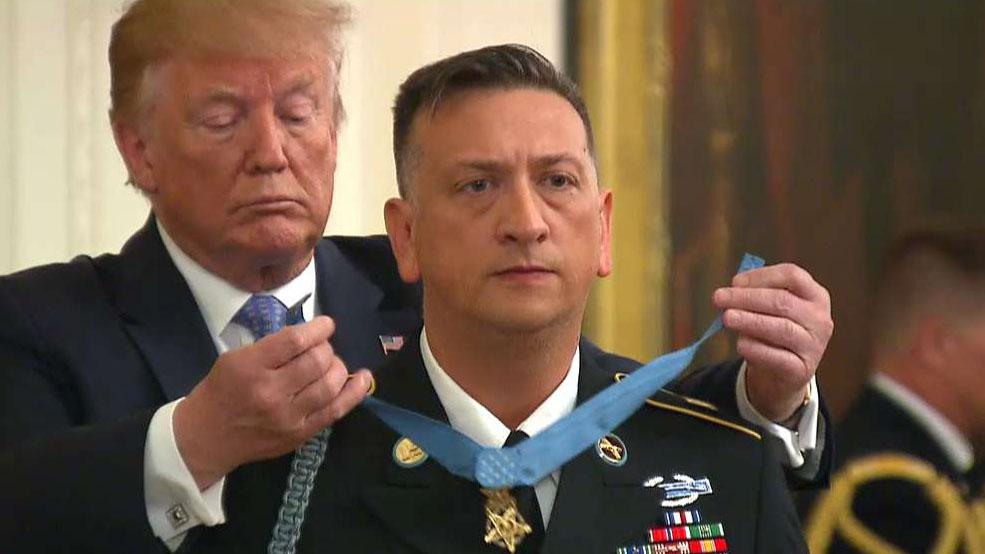 "You feel awkward and uncomfortable," he said, in regard to having the spotlight on him for his military valor. "But my commander-in-chief allowed me to bring my soldiers on that stage and that meant so much to them.

Staff Sgt. Bellavia went on to talk about the days of fighting that ensued during the battle, stating it to be grisly, close quarters combat. He was forced to take down many insurgents inside of various houses and had to resort to hand-to-hand combat after realizing there were rooms filled with propane tanks.

He has also since been awarded a Silver Star and Bronze Star, as well as three Army Commendation Medals and two Army Achievement Medals for his valor.
"If you have great people around you, you will find that you are going to rise to any level because everyone is in this together," he said. "There are a million reasons why we are divided outside. This military, it doesn't matter what you look like, who you worship, what you do, it's one team," he continued.
---------
What other heroes do you know that deserve this honor? Let us know in the comments!


Dan
Author
FamTeeWorld
P.S. Help get 45 re-elected with our President Trump 2020 USA Flag Hat!