The Trump administration's Justice Department has once again taken the side of President Trump's battle between himself and the US House of Representatives over subpoenas for his personal financial records.

Taking into account that the President is a private citizen, the Justice Department stated that two banks should not hand over the subpoenaed information. They are also accusing lawmakers of taking incorrect steps to seek the documents.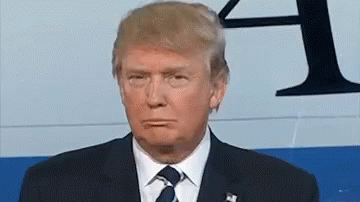 This is just one of many futile attempts the House Democrats have tried to consider formal impeachment of President Trump. 

On Friday, the 2nd US Circuit Court of Appeals is scheduled to consider whether these banks will have to turn over Trump's information to House committees. The Justice Department heavily criticized the HOR on Monday on how the House authorized the subpoenas before taking a full House vote, and stated the House Democrats are unfairly targeting the President.

The subpoenas are seeking years of financial information about the President, his children, and their companies, seeking for money laundering and foreign influence that doesn't exist. 

Keep reaching Dems, you're only making us look stronger.
----------
What do you think about all of this? Will the Dems ever give up?

Let me know in the comments!

Together we can Keep America Great,

Dan
Author
FamTeeWorld
P.S. Summer is on its way out, and cool autumn nights are rolling in fast. Stay warm this fall with our MAGA Hoodies!