Slowly but surely, President Trump is taking steps to open up America again way ahead of schedule.

Today's 2+ hour briefing was a doozy, so here's everything you need to know, no BS.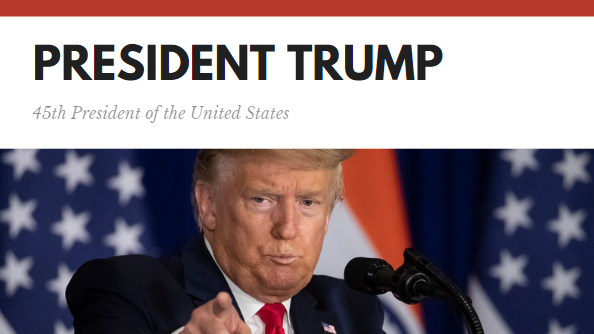 The President has revealed guidelines with governors to allow a safe reopening of America by providing fact-driven and science-backed metrics they will need to make the decisions that are right for their own particular state.


The Treasury Department has sent out payments to 80 million Americans.


A $19 billion relief program for farmers and ranchers has been initiated.


$3 billion of food will be sent to Americans in needs.
"Even as we prepare to repair our economy, america continues to wage an all out medical war to defeat the invisible enemy."
3.78 million Coronavirus tests have been completed.


The United States has the most robust, advanced, and accurate testing in the world.


Self-administered saliva tests are in development.
"We are now the king of ventilators with tens of thousands under construction."
States no longer need ventilators, but the United States has them and will sell them to other countries.


Fake news has been going around about testing capabilities.


C

ertain states are going to come online in the next few days and start to put the pieces of the puzzle together.
"Some day in the not-too-distant future, we are going to have our country back."
Sufficient testing capacity has been built nationwide for states to begin re-opening in the coming weeks.


Earlier this week, the FDA released a new anti-body test that helps diagnose people who are asymptomatic or mildly symptomatic.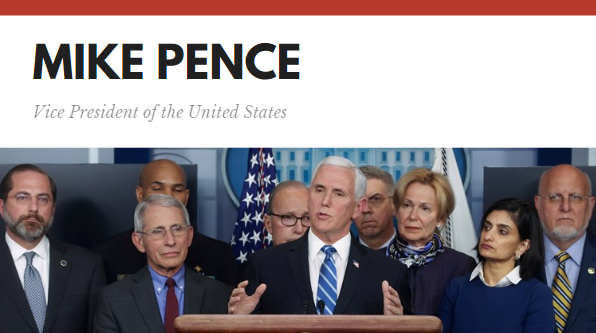 New cases are low and steady on the West Coast.


Hospitalizations & cases in the Greater NYC Area, Detroit, & New Orleans are steadily decreasing.


All 50 states & territories are under major disaster declarations for the first time in American history.


33,000 National Guardsmen are on duty and 5,500 active duty military personnel have been deployed to 9 states.


The guidelines to open up American again are as follows:

A state must have a downward trajectory in cases over 14 days & must have proper capacity in healthcare facilities can move to Phase 1.
Governors will decide the time and manner that their states will re-open.
"Under President Trump's guide, we are going to continue to work every single day to make sure that the states and communities have the testing they need to reopen at the time and manner of their choosing"
FEMA continues to coordinate the delivery of millions of units of medical equipment.


President Trump reinvented testing in America by going from testing at the CDC or state labs to forge public & private partnerships with commercial testing facilities.


The Coronavirus Task Force is working to mobilize CDC Officials in all 50 states to monitor the Coronavirus.
 ---------
Dr. Fauci & Dr. Birx did not have any new updates to report on.
We stand with out Veterans who stand with Trump!

In honor of their service, here's 75% Off our "Veterans For Trump" T-Shirt.
Thank you for reading, UNITED WE STAND

Greg
Author
FamTeeWorld