With the Coronavirus pandemic comes a flurry of fake news from the left, and seeing as there's so much going on, I want to provide a no B.S., to the point article regarding President Trump's Coronavirus updates.

This will be a short, to the point article highlighting what's happened in the country in the last few days and President Trump's response.

This is also a living article that will be updated and sent out as soon as more updates arrive. Scroll down for the latest update.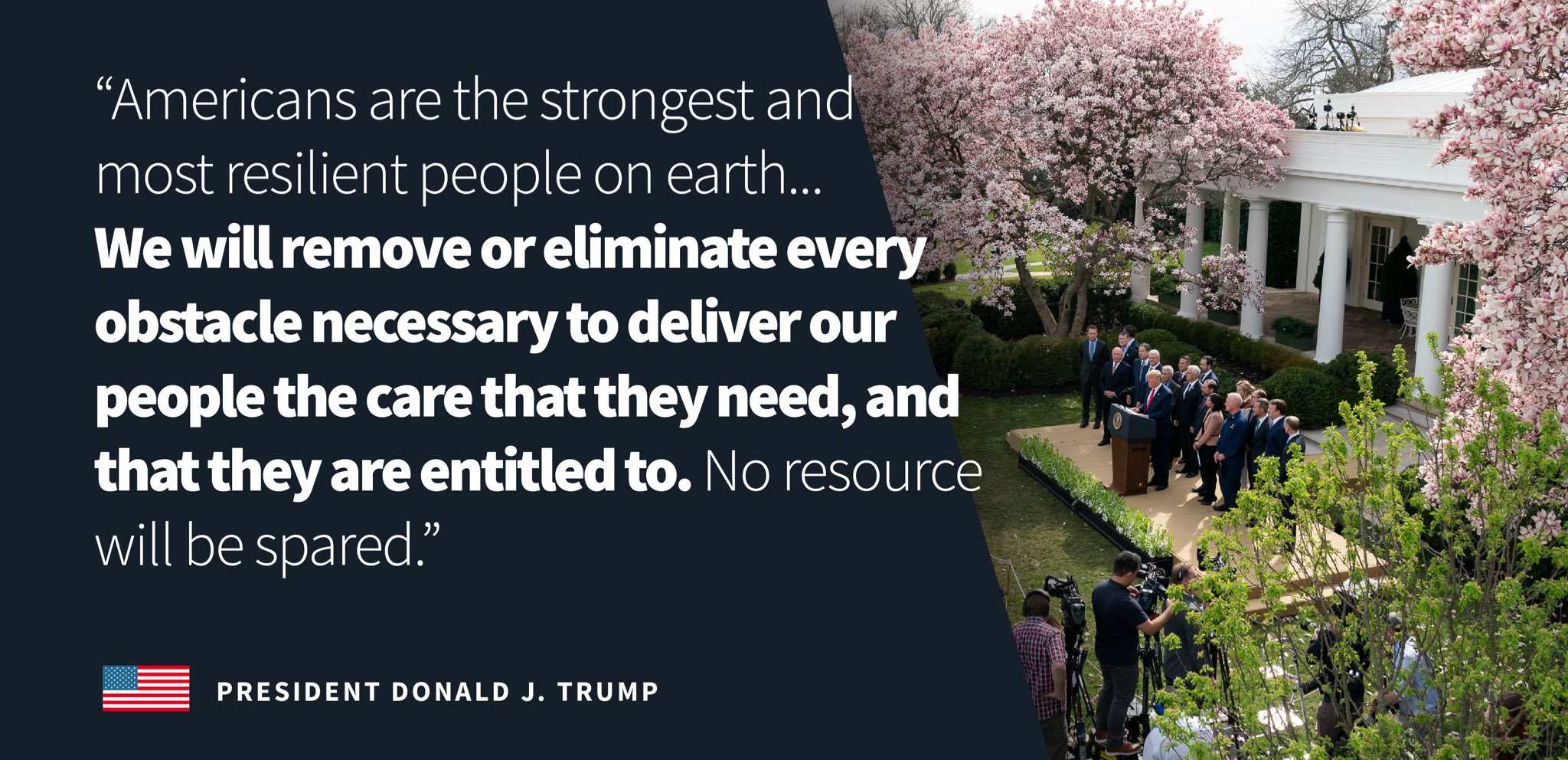 March 6th: President Trump signed an $8.3b emergency package to battle COVID-19.
$7.8b is allotted directly battle COVID-19
$500m will be distributed over 10 years to fund a remote health care program

March 8th: Confirmed USA Coronavirus cases reaches 500.


March 11th: President Trump restricted travel from 26 European countries, except Ireland & the U.K. for 30 days.
The restriction does not apply to U.S. citizens, green card holders, or their immediate families.
The restriction also does not apply to trade or goods from these countries.

At the press release, he was quoted as saying:
"The European Union failed to take the same precautions and restrict travel from China and other hot spots. As a result, a large number of new clusters in the United States were seeded by travelers from Europe."
March 13th: President Trump suspends all outbound cruises for 30 days.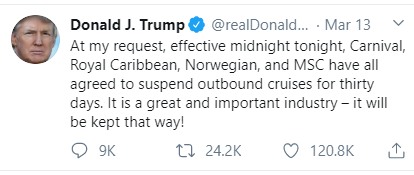 March 13th: President Trump declares national emergency, waives laws & regulations to do so.
This emergency declaration frees up $50 billion to fight COVID-19.
He granted permission to the secretary of Health & Human Services to waive specific regulations & laws to ensure containment & treatment.
This also granted easier admission into nursing homes & to end limits on hospital stays & number of available beds.

March 15th: President Trump extends the European travel ban to include Ireland & the U.K.
March 16th: President Trump urges Americans to avoid gatherings of 10 or more people and also encourages social distancing.


LATEST UPDATE | March 17th: President Trump announces that he will send $1,000 to every legal American adult citizen to help them through these tough economic times.
The President aims to send these checks out within 2 weeks.
This is in tandem with his proposed $850 billion stimulus package to save airlines and other economic backbones.
Again, this is a living article, so once we receive any new updates, they will be posted here.

If you aren't already subscribed to the FamTeeWorld newsletter, you can do so below. We provide real-time, real news regarding President Trump, and you receive 10% Off your first order.
Also, to help you continue to support President Trump during these hard times, we are offering 75% Off our best-selling "President Trump 2020 USA Flag Hat", as shown below.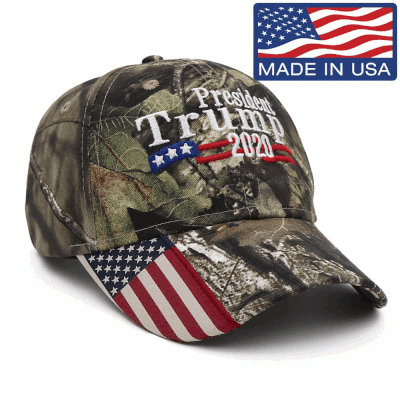 UNITED WE STAND

Jeff
Author
FamTeeWorld