Trump's newest Press Secretary, Kayleigh McEnany, originally seemed like a bit of an odd hire to many in the political sphere.

She doesn't have a background in journalism, for instance. But, despite this apparent lack of qualifications, McEnany has more than risen to the occasion and has demonstrated an excellent ability to destroy fake news reporters on multiple occasions.

Here are the top five times she's done so thus far… 
Striking Back Against Misleading Tweets

One of the best examples of Kayleigh McEnany's liberal-destroying skills came when she fought back against a liberal reporter who claimed that President Donald Trump said "he just wanted to protect the suburbs for some Americans".
 In truth, McEnany pointed out correctly that the president said he wanted to "Protect all suburbs, for all Americans, for ALL backgrounds". 
She defeated the offending Tweeter by showing that the provided statement was given out of context to make it seem like Trump was saying the opposite.
When word got out that some Russian military units were offering bounties to Taliban forces to hunt down US soldiers, some liberals accused Trump of being in on it.  
Our own Press Secretary took it upon herself to set the situation straight:
  McEnany pointed out that the intelligence community couldn't even confirm that this "bounty hunting" was actually going on. 
Furthermore, the president hadn't even been briefed on the situation, since he had tons of other things on his mind.
Calling Out the New York Times on Their Mistakes
Even better, McEnany was able to absolutely destroy a huge part of the liberal media's credibility. She pointed out a variety of errors in the New York Times story that broke the above Russian bounty hunting piece. 
   In point of fact, McEnany demonstrated all the occasions when the NY Times had indeed made an error in its reporting on Russia
For instance, it claimed that 17 intelligence agencies agreed about Russian interference during the 2016 election. In reality, only four agencies thought there might have been some interference to some degree.

This is excellent news for any concerned conservative. McEnany isn't afraid to go toe to toe with big liberal media organizations like the New York Times.
Debunking the Myths About the Portland Riots
The fake news would have you believe that the Portland protesters and rioters elsewhere across the country are mostly peaceful.
But McEnany dismantled this absolute lie when she, only 112 days into her new assignment as Trump's press secretary, delivered a fantastic briefing that lay down these claims as the mistruths they really are.
  McEnany hit back on misleading claims by the liberal media regarding the peaceful nature of protesters, explaining in a hard-hitting briefing all the things Trump has done to try to curb protester violence.
Clarifying the Coronavirus Misinterpretation
McEnany's earlier statements about the "Coronavirus not coming to America"  were obviously taken out of context. 
  When pressed by liberal stooges, McEnany fought back and eloquently cleared her name.
McEnany explained that she was referring to, instead, the ways Trump planned to limit and/or ban travel from China in order to stem the tide of Coronavirus-infected individuals.
Once again, this showcases her willingness to put her foot down and not be bullied by liberal "reporters".
 
All in all, it's clear that Kayleigh McEnany is the right Press Secretary for the job.
Hopefully, Trump will keep her around during his second term since she has the guts and the intelligence to get things done!
Thank you for reading, Patriot.

Tune in every week to get regular updates on President Trump's crusade to KEEP AMERICA GREAT!

Greg
Author
FamTeeWorld
TODAY'S FEATURED
PATRIOT GEAR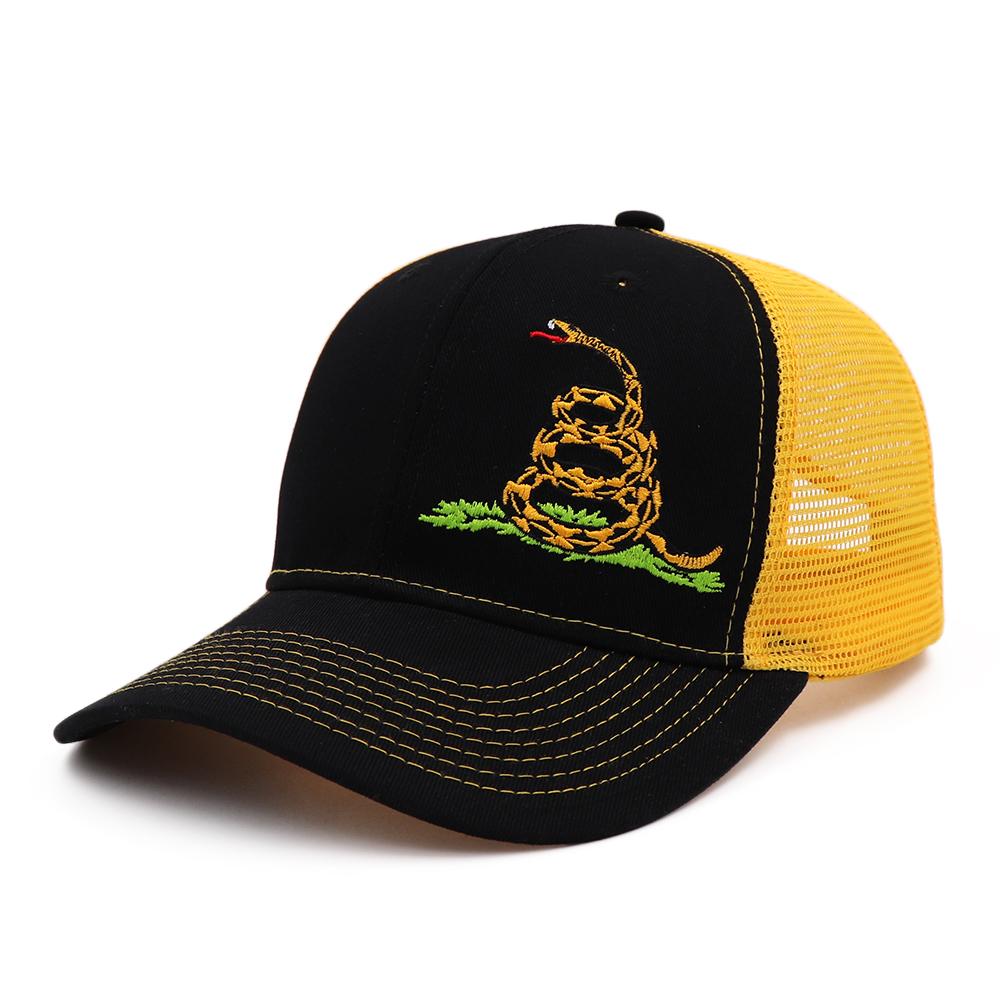 Don't Tread on Me Mesh Back Hat