Ever heard of Michael Flynn? If not, you really should look him up – he's a proud American patriot and one of the best people to ever serve with President Trump.  
Let's break down all that Flynn has done over his distinguished military career, and go over the removal of the unfair charges brought against him:

Background – Who Michael Flynn Is
Today, Michael Flynn is a former American General and was formerly the national security adviser to President Trump.
In recent months, he has been unfairly charged with making false statements to the FBI and threatening American lives. In truth, he's done exactly the opposite.
Unlike President Obama and many other top military advisers, then-General Michael Flynn knew that ISIS, rather than China or the Russians, with the biggest existential threat to American peace and security. Obama didn't believe him, even though Flynn was, at the time, the head of the Defense Intelligence Agency. 
Flynn was subsequently terminated from that position. Instead of giving up the fight, Flynn then established the Flynn Intel Group.
This was a kind of private intelligence service company, and he provided his services to many people, including Russia's Vladimir Putin, in order to help them fight against ISIS. 

From Flynn's perspective, it didn't matter who wanted to fight ISIS – just that they wanted to help him defeat this terrible opponent.

But Michael Flynn is an American patriot for reasons beyond his efforts in the Middle East, which undoubtedly helped to stagger ISIS and diminish their power over time. 
In fact, Flynn served as one of Trump's senior advisers during his 2016 presidential campaign.

It was due to Flynn's in-depth knowledge of American politics that Trump was able to make several key moves and really connect to military members, helping him gain several of the crucial electoral votes that he needed to defeat Hillary Clinton during that election. 

Indeed, it's possible that Trump may not have even won the presidential election without Flynn's assistance.

Patriot Sale |
66% OFF


Stand For the Flag T-Shirt

Wear your passion and pride with this one-of-a-kind limited edition graphic tee!

Not sold in stores, available only for a limited time here.

Get one now, or miss out forever!

Available in mens & womens sizes.

SHOP NOW
National Security Advisor
Once President Trump came to power, Michael Flynn was put in place as his National Security Adviser. It was in this position that he was able to bolster American security and make us even safer throughout Trump's first month as president. 
Unfortunately, Flynn had to resign shortly after assuming that position because he was accused of collaborating with Russian ambassadors and otherwise threatening the security of the United States. This is, of course, completely false. 
Flynn only stepped down because he didn't want the integrity of the position to be compromised by the politics surrounding him at the time.

Light At the End of the Tunnel
Despite being charged with a grievous crime by the very country he signed up to protect, Flynn remained a stalwart American patriot and eventually changed his plea to not guilty, claiming that the government was being vindictive. 
Fortunately, Flynn's charges were eventually dropped on May 7, 2020. It's good news as well – no doubt that Trump could use someone like Flynn back at his side for his second four years as president!

Thank you for reading, stay strong patriots.

Justin | FamTeeWorld Maine, USA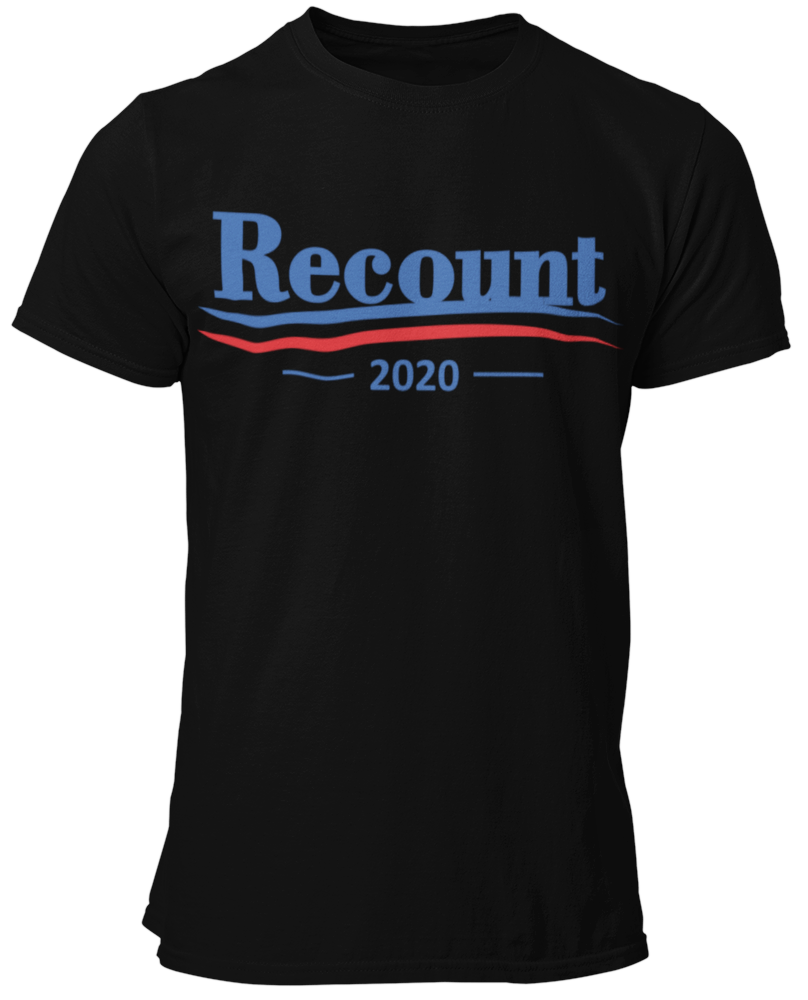 Patriot Sale |
66% OFF


Recount 2020 T-Shirt

Democrats are trying to steal this election, and we DEMAND a recount! #Recount2020

Get yours today for a limited time.

Available in mens & womens sizes.

SHOP NOW